Qualtrics Stats iQ and Text iQ - making data analysis easier.
Available now!
Stats iQ
Uncover meaningful insights in data, identify hidden trends, and produce impactful 

results in a fraction of the time of traditional tools.
Watch the demo video for Stats iQ (scroll to bottom of linked page)



Text iQ
Text analytics instantly analyzes open text so you can understand what, in your respondents own words, matters most.
Watch the demo video for text iQ (scroll to bottom of linked page)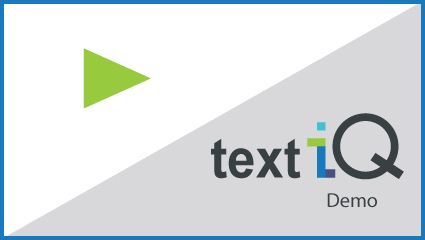 ---

* Basic training offered through Qualtrics comes at no cost
To access the training, click on either of the "Register for training.." link for Stats IQ and/or Text IQ
- Choose which training course you would like to start
- Click the REGISTER button
- Click Qualtrics Credentials
- In the login window that pops up click Sign in with SSO
- Organization ID = uwo
- Login with your regular Western credentials
- Authorize through DUO multi-factor authentication
- You should now be given a START option for the training
---
Published on  and maintained in Cascade CMS.